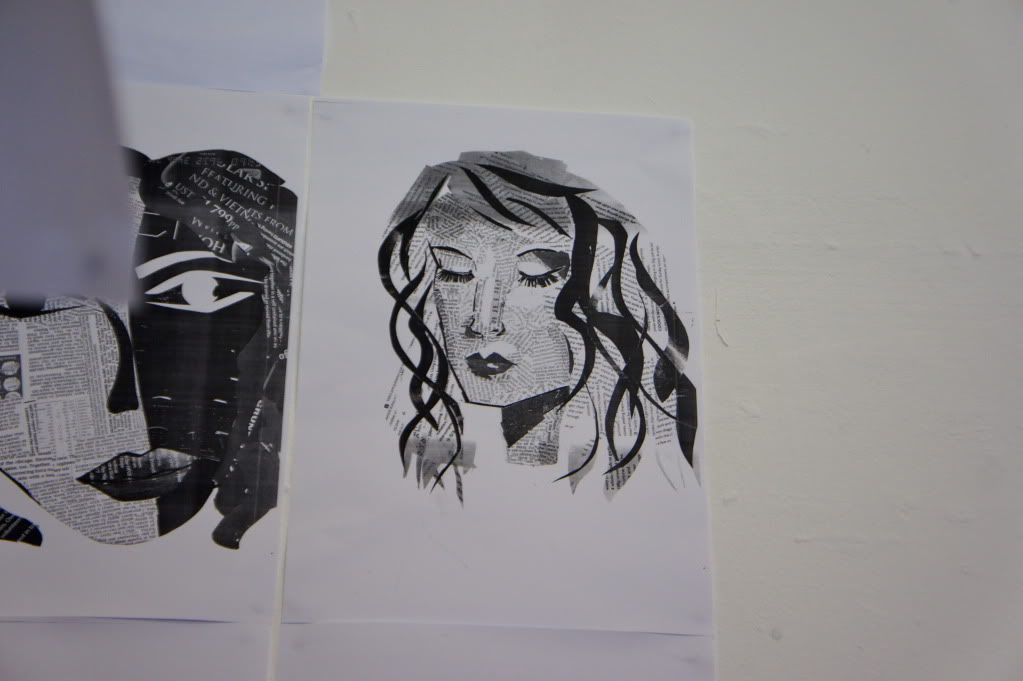 ansigt uden at tegne kun med rester fra aviser
mine skitser
Vil lige hurtigt vise jer hvad jeg har lavet de sidste 2 dage
Det øverste er hvor vi fik et papir med 2 personer på. vi skulle så lave en mini kollektion, men ting fra blade, uden at tegne!
de to skulle hænge sammen i stil og farve... jeg syntes faktisk mine 3 blev super fede... lidt en anden måde at gøre det på. men mange fede resultater
Men er for sent på den nu...
og det er er planlagt da kl nu er tyve i 10, og jeg skal være på skolen om lidt pyha...
seeees lovlies, og kom gerne med jeres tanker om det jeg har lavet!
transltion:
what i have been doing at the school the last 2 days... designs from newspaper and magazines, to make us think out of the box!